Laurie Friedman M.A.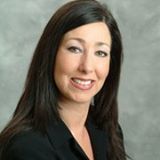 Laurie Friedman M.A. is founder and CEO of Strategic Business Consulting, an independent consulting firm that provides both strategic and tactical tools to enhance leadership development and improve organization, team, and individual performance.  She holds a Master's Degree in Human Resources and Organization Development from The George Washington University and she is a certified Myers Briggs Type Indicator, DISC and Action Learning facilitator.
Her clients have included senior level executives to line managers from diverse organizations such as the National Institutes of Health, Defense Energy Center, Deloitte Consulting, Baltimore Gas & Electric, Bureau of Engraving & Printing, and Towson University. Laurie has worked with non-profits such as the Jewish Community Center, Catholic Charities and the Healthcare Businesswomen's Association.
Ms. Friedman is a results-focused business coach, trainer and facilitator with a proven track record.  She is known for effectively partnering with C-level executives to improve personal effectiveness and team alignment. She incorporates a high-touch, targeted, facilitative approach to leadership development training, business coaching, change strategies, strategic planning and strategic thinking. She has designed, developed and delivered dozens of high impact leadership development programs from new supervisor training to strategic thinking, conflict management and team-building workshops.
Laurie has worked in both the public and private sector and she has held leadership positions at Deloitte Consulting and Washington Gas.  Laurie has published numerous business articles on strategic thinking, employee engagement and building teams.  Her most recent publication in "The Book of Road Tested Activities" edited by Elaine Biech was published in June.
Publications

Global Teams, By Michael Marquardt, & Lisa Horvath, 2001
The Torch, April 2006, The Association Of Training & Development, Leveraging New-Hire Success: Building On Boarding Processes That Lead To Employee Retention & Engagement
CBODN .ORG, Chesapeake Bay Organization Development Network, Look Both Ways Before You Plan: Strategic Thinking Guide 2006
The Baltimore Sun Newspaper, October 2005, Would You Go On An Interview Barefoot
T & D Journal, November 2006, Are You Losing Potential New-Hires At Hello?
Chief Learning Officer, October 2006, Leveraging New-Hire Success
Chief Learning Officer, November 2006, Look Both ways Before You Plan: A Strategic Thinking Guide
Practicing OD Magazine (www.odnet.org.) February 2007. Organizations Can Go To Places They Do Not Want To Go: The Importance of Managing Agreement
Contributing Author, The Essential HR Handbook. September 2008, "Bringing New Employees On Board, by Sharon Armstrong and Barbara Mitchell
Contributing Author , The Book Of Road Tested Activities, edited by Elaine Biech and jointly published by Pfeiffer and ASTD Press May 2011 (pgs. 221-225)